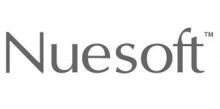 Making the transition to the ICD-10 code set is a massive undertaking. It will be costly, time consuming, and hardest on small practices. Doctors have to keep up with running their practice while trying to figure out all the government regulations. With frustrations mounting over the issues caused by ANSI 5010 transition and the impending ICD-10 transition, Nuesoft wanted to give a fun outlet for doctors. In the following video parody, Nuesoft employees rap about frustrations over ICD-10 transition.

Nuesoft is also inviting viewers to submit short video clips or photos of themselves rapping or dancing to the video. User submissions will be edited into the music video so anyone can be a star! To be a part of the video, users can visit http://www.nuesoft.com/forms/icd-10-problems.html
About Nuesoft:
Established in 1993, Nuesoft Technologies, Inc. is the leading Internet-based practice management software, medical billing software and electronic health record for physicians' offices, billing companies and university health centers.