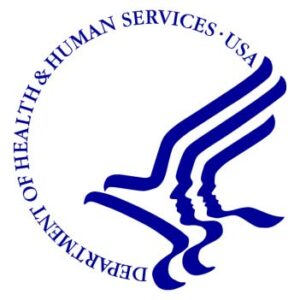 After patiently waiting The Department of Health and Human Services (HHS) today announced a proposed rule that would delay ICD-10 from October 1, 2013 to October 1, 2014, the compliance date for the International Classification of Diseases, 10th Edition diagnosis and procedure codes (ICD-10).
The ICD-10 compliance date change is part of a proposed rule that would adopt a standard for a unique health plan identifier (HPID), adopt a data element that would serve as an "other entity" identifier (OEID), and add a National Provider Identifier (NPI) requirement. The proposed rule was developed by the Office of E-Health Standards and Services (OESS) as part of its ongoing role, delegated by HHS, to establish adopt standards for electronic health care transactions under the Health Insurance Portability and Accountability Act of 1996 (HIPAA). OESS is part of the Centers for Medicare & Medicaid Services (CMS).
It has been reported that during the Regulatory Impact Analysis (RIA) of the proposed rule, the HHS determined a cost avoidance of 3.6 billion and 8 billion dollars stating that the 1 year delay would add an additional 10 to 30 percent  to the total cost that healthcare entities have already spent or budgeted for the transition.
The 1 year delay is what many experts were projecting believing that the 1 year delay will allow those who have already started more time to prepare and optimize their ICD-10 readiness. For those that have not started working on preparations for ICD-10 now will now need to start in their planning efforts for ICD-10. Some of these tasks include:
Establishing an ICD-10 Steering Committee
Conducting an ICD-10 assessment to assess readiness
Establishing a ICD-10 Governance Model
Assigning an ICD-10 Project Manager (Internal or External)
Establishing ICD-10 Workgroups that will address areas impacted by ICD-10 such as revenue cycle, CDI, coding, etc.
Consider utilizing Computer Assisted Coding Solutions
Assigning an ICD-10 Training Partner
Seeking Contract  Coders to eliminate backlog
With the announcement, vendors who were no longer responding to healthcare providers regarding their ICD-10 readiness can no longer use the delay as a crutch. Vendors must continue preparing, respond, and ensure that their software will be ICD-10 compliant ideally 8 to 12 months prior to 10/2014 so that hospitals can accurately perform testings.
What are your thoughts on the ICD-10 delay? Should the date be pushed back only 6 months or even longer than a year?
Click
here
to view/download the  198-page proposed rule (PDF) that covers the suggested ICD-10 deadline change.
Click here to view the CMS fact sheet