Strategic Partners
The Institute for Health Technology Transformation is the leading organization committed to bringing together private and public sector leaders fostering the growth and effective use of technology across the healthcare industry. Through collaborative efforts the Institute provides programs that drive innovation, educate and provide a critical understanding of how technology applications, solutions and devices can improve the quality, safety and efficiency of healthcare.
 The World Healthcare Innovation and Technology Congress annually gathers IT leaders to present thought provoking perspectives on the future of health through technology and innovation.
Health Tech:Next Generation annual Conference and Expo bringing together leaders & professionals in Healthcare & Information Technology under one roof. It will showcase up-and-coming strategies and technologies to tackle today's healthcare delivery obstacles and advance the healthcare industry forward into tomorrow's paradigm of patient controlled environments.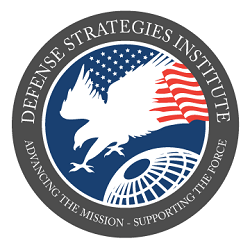 DSI events assemble the most respected minds in the military, federal government, academia and industry with the sole objective of advancing the mission critical needs of each respective community. Providing you with unparalleled networking opportunities, you will meet senior-level leaders and professionals from government agencies, military units, contractors and technology service providers at our events.