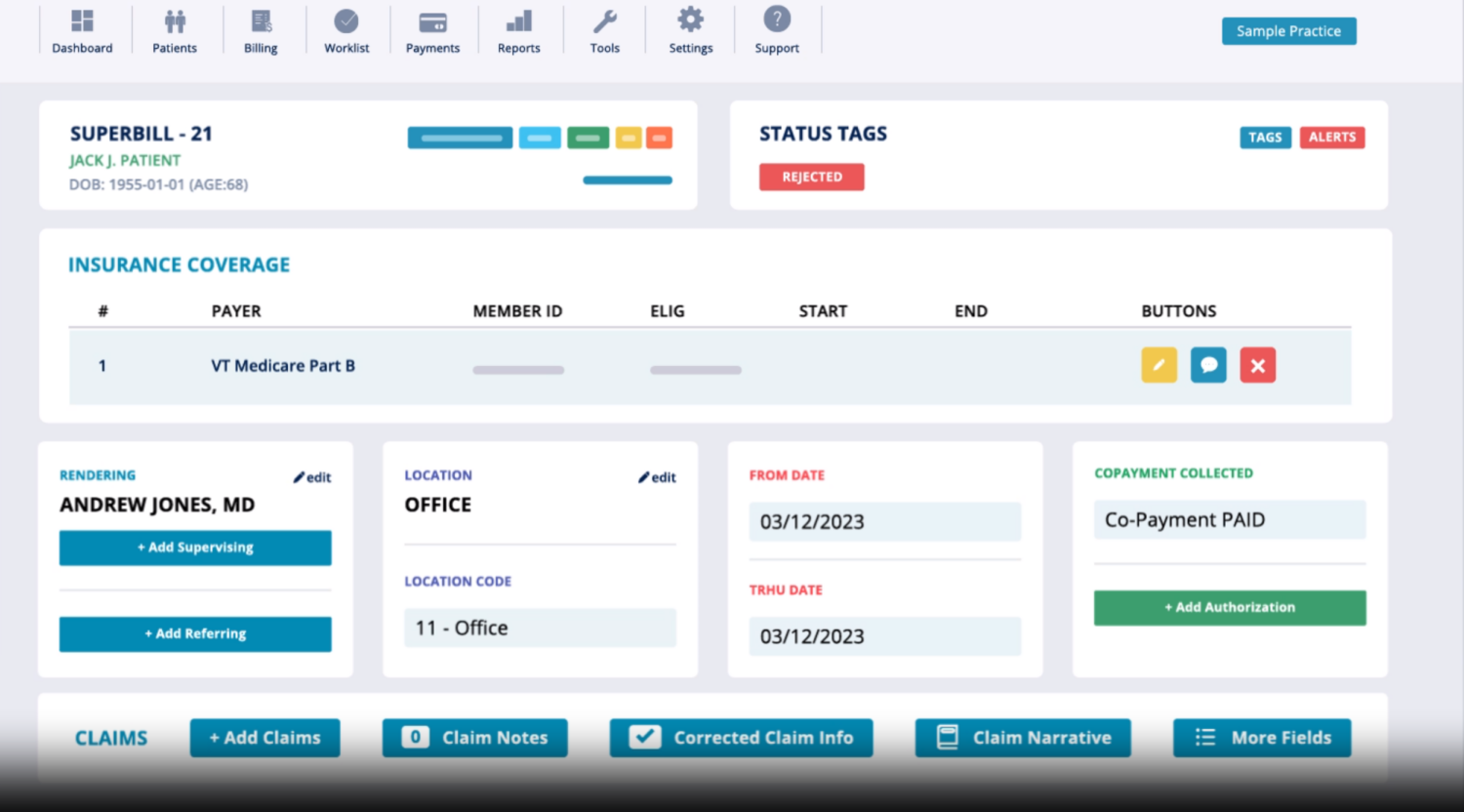 What You Should Know:
Elation Health, the clinical-first technology company powering innovation in primary care, today announced general availability of the industry's first unified EHR and billing solution built to support high-value primary care.
In an industry of overly complex software, Elation's all-in-one technology is already delivering beyond the clinical experience to financial success in support of strengthening America's fragile primary care system. For the growing list of over 100 customers using the unified solution, practice benefits include seamless time-saving clinical and billing workflows, comprehensive functionality designed for primary-care needs, and a simple, modern interface compared to competitors.
Efficient Billing Solution to Support High-Value Primary Care
"Elation's EHR and billing system creates a seamless process for you to provide great care and get paid in a timely fashion while staying connected to your patients' claims and payments. Elation Biling is a no-brainer switch." Heather Nielsen Horacek, LPC and Director of Clinic Operations, Health and Happiness with Healthy Connections Hood River. "As providers and admin support, it's easy to stay busy with key tasks and not stay connected to the income, but it's crucial for the success of any small practice to stay on top of the insurance claims. With Elation Billing, it's easy to know which balances to bill and we can quickly send patient statements. We're getting paid faster since switching plus now everything is connected and transparent!"
Elation was created with the knowledge that high-quality, effective primary care relies on strong physician-patient relationships that are nurtured over time. In Elation's work to ensure every person in America has access to high-quality primary care with a physician they trust, solutions that facilitate connection are paramount. Today, Dr. Bowker, founder and practitioner of Snohomish Valley Holistic Medicine, spends less time focused on administrative work because of her solution. Over the last year, practitioners have confirmed they require a thoughtful and innovative EHR platform that supports, rather than disrupts, their practice of medicine. Elation is proving that this approach is not only physically healthy, it is financially healthy.
Elation Health's award winning, clinical-first design, intuitive charting, and seamless integrations provide point-of-care workflows that are purpose-built for high-value primary care. Its powerful developer platform and robust API, which responds to more than one million calls daily, also empower tech-enabled organizations to integrate with Elation's strategic partners and build custom solutions.