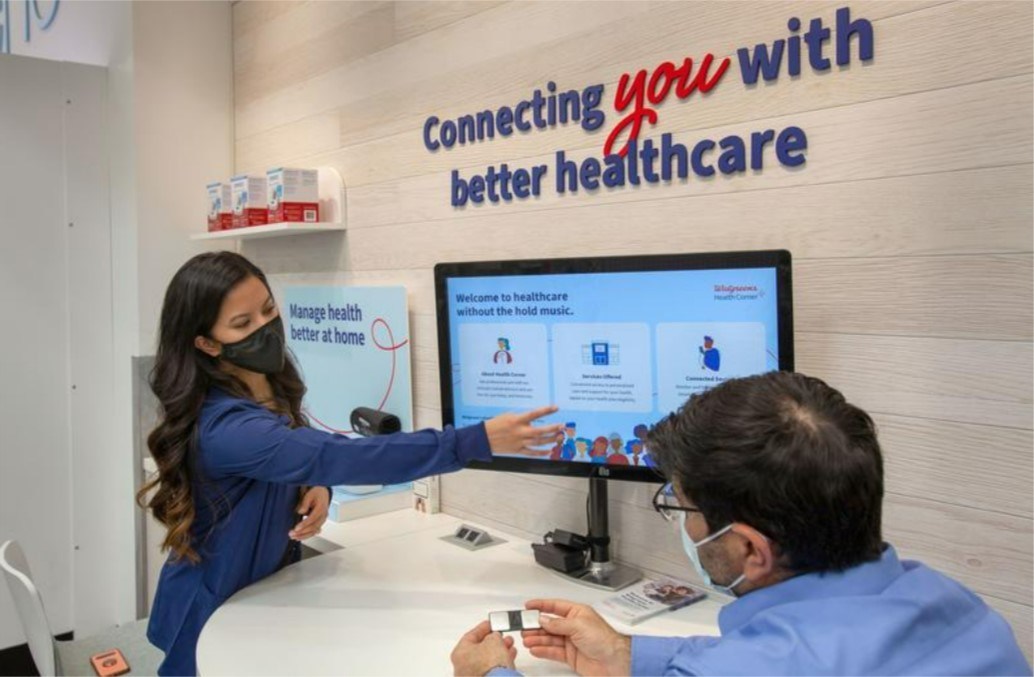 What You Should Know:
– Blue Shield of CA and Walgreens Health announces a new health advisory service that will expand access to care management and coordination for Californians through in-store and virtual resources through the launch of 12 new Walgreens Health Corner™ locations in the San Francisco Bay Area and Los Angeles County.
– With the addition of Walgreens Health Corner™ locations in LA and the Bay Area, Blue Shield commercial PPO and HMO members can receive health screenings and diagnostics, assistance with technology needs for apps and medical devices, counseling from Health Advisors and more at no additional cost.
Walgreens Health Corner Services
Walgreens Health Corner locations offer individuals an integrated health care experience with access to Health Advisors, qualified personnel with clinical backgrounds such as pharmacists and registered nurses, for in-store health counsel, as well as support and services on the Walgreens Health Corner app. Services offered at Walgreens Health Corner locations range from preventive care and wellness checks to assistance with managing chronic conditions.
The services include:
– Counseling from Health Advisors on general health questions.
– Select health screenings, such as blood pressure checks and HbA1c tests.
– Answering questions about prescription and over-the-counter medications.
– Scheduling mammography appointments.
– Providing test kits for colorectal cancer screenings
– Assistance with technology needs – digital health applications and medical devices.
The services are available at no additional cost to members enrolled in Blue Shield's commercial PPO (Preferred Provider Organization) and HMO (Health Maintenance Organization) plans, who live within 20 miles of a Walgreens Health Corner location. There are currently 12 Walgreens Health Corner locations available in the Bay Area and Los Angeles County, and an additional eight are planned by the middle of this year.
The initiative is designed to reduce care gaps and improve care management and coordination by providing access to more affordable and convenient services in the communities where Blue Shield members live. Over the past two years, Blue Shield of CA has gone all in with launching new omnichannel programs to improve members' health overall as part of its Health Reimagined initiative.