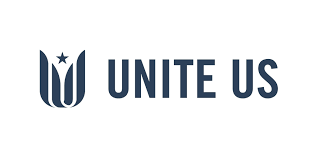 What You Should Know:
– Unite Us today announced the release of its new end-to-end social care solution that will accelerate both the growth and impact of social care and services in local communities nationwide.
– The new solution will expand far beyond patient referrals, to now identify and predict social care needs in communities, coordinate necessary care, leverage data to further improve systems at large, and enable sustainable and impactful funding of social care nationwide.
Why It Matters
The U.S. has seen a seismic shift toward addressing social needs, as experts and policymakers increasingly agree that having one's social needs met – such as housing, a liveable income, sufficient transportation, and education – is equally as important to improving one's overall health outcomes as their access to clinical care. This movement requires multiple sectors collaborating to provide streamlined and secure coordination across community organizations, and focuses on breaking down silos between organizations to improve people's health.
The solution establishes a new standard of care that identifies and predicts social care needs in communities, manages enrollment of individuals in services, and leverages meaningful outcome data and analytics to further drive community investment. This infrastructure enables social care funding at scale through funds distribution, invoice management, and reimbursement for social services.
"Since its founding in 2013, Unite Us has been working to dismantle the barriers that exist between health and social care providers to build secure, collaborative, community-wide systems that truly improve health outcomes and people's lives overall. As a generational company built from scratch, we're constantly evolving with the ever-changing needs of Americans and shifting our vision to better serve our users and the communities that they support – this is coordination at scale," said Dan Brillman, CEO and Co-Founder of Unite Us. "The launch of this new holistic care solution marks the next generation of growth not only for Unite Us, but for the social care industry at large. We're excited to continue leading the charge as we redefine health and social care."