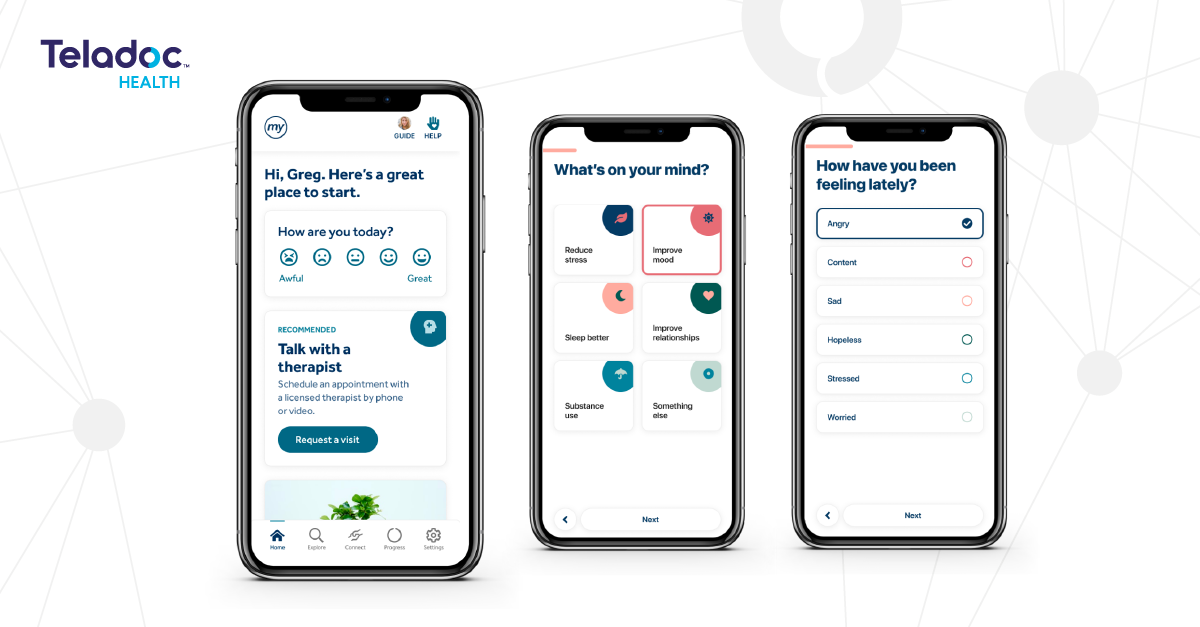 What You Should Know:
–  Teladoc Health announces the launch of myStrength Complete, an integrated mental health service providing personalized, targeted care to consumers in a single, comprehensive experience. myStrength Complete's proprietary stepped care model is designed to seamlessly combine app-based tools and coaching expertise with Teladoc's therapists and psychiatrists to ensure that consumers get the level of mental health support and care they need, when they need it.
– myStrength Complete will be available to consumers through their health plans or employers in July, with pre-announcement sales already ensuring hundreds of thousands of consumers will have access to the new service this summer.
– Initial buyers of myStrength Complete currently include a major Blues plan and a Fortune 100 employer. More than eight in ten consumers who sought support now say they are comfortable using mental health resources through their employer, in a marked shift away from historical concerns with workplace stigma.