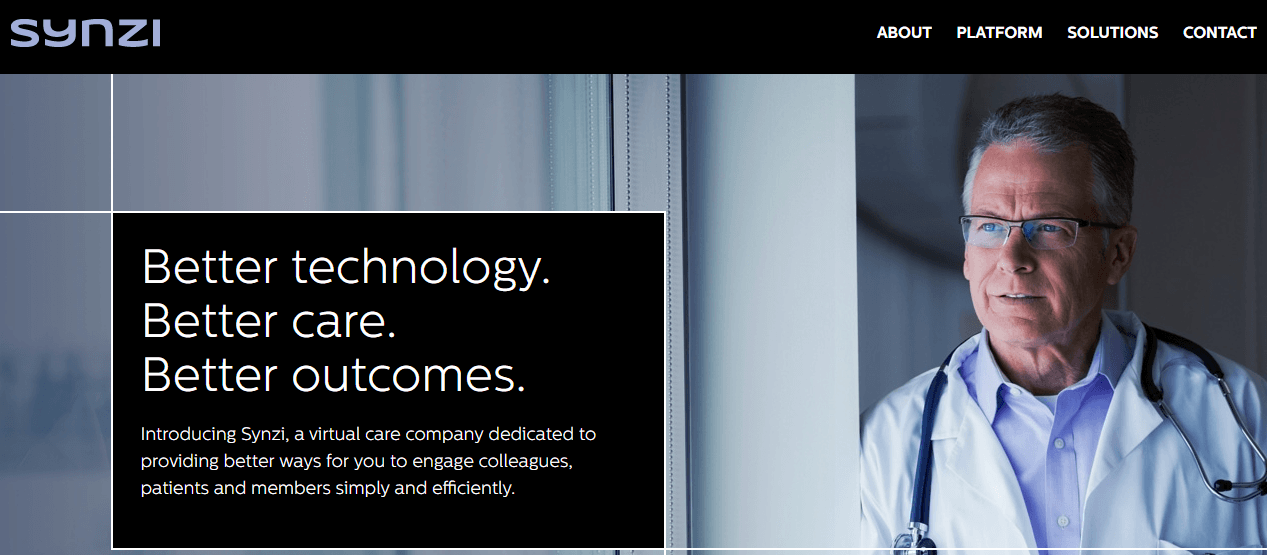 Synzi, a virtual care company based in St. Petersburg has announced the launch of its "next generation" platform, designed to give patients, clinical staff, and administrators a more user-friendly experience. Product updates include a reinvigorated user interface as well as new reporting, security and compliance features.
Specific Product Differentiators
– Enterprise administrators can now benefit from an updated dashboard, reporting components, and advanced security permissions. Those with administrative access are newly able to manage access and permissions for each individual care team member and patient roster – ensuring users have rights to only what is necessary, simultaneously protecting the privacy of both the patient and provider. The refreshed reporting dashboard provides administrators with a clear view of user data like patient preferences and engagement; details which can be analyzed to inform future decisions regarding care plans and strategies.
– Staff now have the ability to communicate with patients and colleagues bi-directionally – via email, text, SMS, secure messaging and video call – with advancements made to the application's communication modalities. Further enhancements include improved video resolution and secure messaging. Additionally, providers are now able to enroll patients in support programs based on their clinical needs.
– Patients benefit from the software's intuitive experience for users of all ages and abilities, empowering them to take greater control of their own health and care plans. Enhanced access to, and visibility of, care teams, broader care circles, and other resources, means better support for patients at every step of the care journey.
"Synzi's next-generation platform has taken its leading virtual care solution and brought it to the next level," said Lee Horner, CEO of Synzi. "Despite the many enhancements, Synzi's core mission remains the same: helping organizations access colleagues and patients, and helping patients access care, regardless of their physical location. We are excited for the enhancements this update brings to both current and new customers – providing a superior experience for all users."