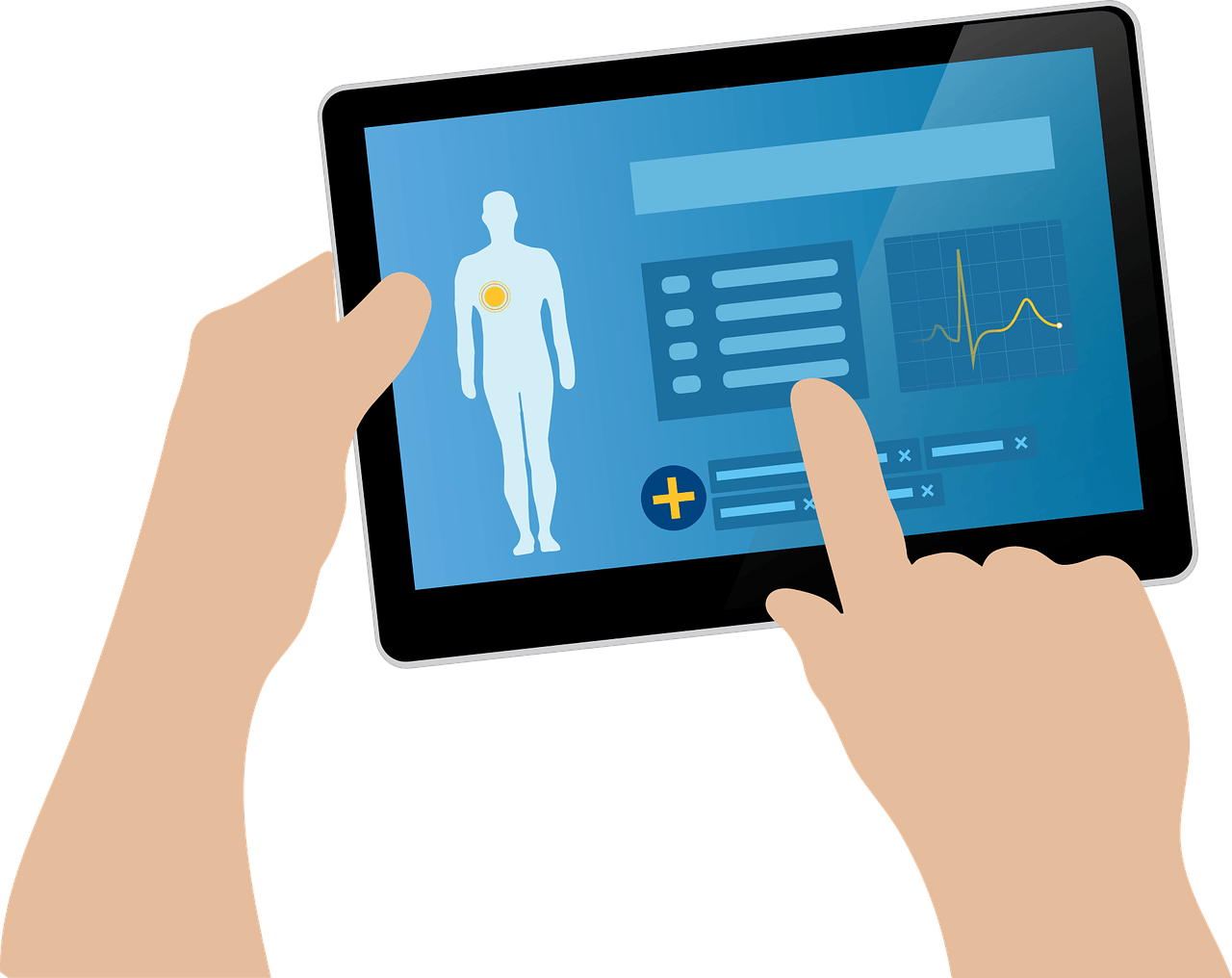 Since every health professional has their own specific goals when using mobile software, it's only natural that there're different kinds of medical apps. A good healthcare app targets a certain group of health specialists, allows them to take advantage of all their work tasks, and yet doesn't offer too much functionality to appear overwhelming.
Compared to doctor apps, medical apps for nurses often turn out too cramped with features and are too difficult to navigate. This is due to nurses' extremely diverse working routine that may include most various tasks. To make the interaction between a nurse and a mobile app easier, we suggest separating functionality and having different apps for different user goals.
1. Critical care apps
Work in critical care units demands vast knowledge, honed skills, and immediate reaction – that's why this particular type of health care is among the most stressful ones. Helping a nurse rely on a trustworthy source means letting them feel a little less anxious and more focused.
A mobile app can offer textual emergency care tips, procedure guides, and interactive manuals. For instance, it can show visual steps of how to put a bandage on a certain type of injury. If integrated with augmented reality features, such manuals and guides can be even more elaborate and effective.
Transparent navigation and easy search are basic requirements for any mobile app, but in the case of critical care units, these aspects deserve even greater attention. The use of a critical care app makes sense only if all the app's content is always easily and quickly discoverable.
2. Symptom search apps
Even an experienced nurse may find it hard to keep in their head all the number of combinations of symptoms they may need for nursing assessment. Medical apps for nurses can introduce convenient symptom search options to help establish a nursing diagnosis. The most generic option is in-line input, with symptoms separated by commas. After entering at least two symptoms and triggering a search, a nurse will receive a list of health conditions that have the same symptom combination.
Alternatively, this kind of apps can feature checklists and will expect a nurse to make only a few taps in the necessary checkboxes to select symptoms instead of typing them in. Of course, symptoms won't appear as a long list. Instead, there will be several steps, each corresponding to a certain group and listing related symptoms. For example, at the very start, a nurse will go through the 'Vital signs' group and check symptoms related to pulse, blood pressure, temperature, etc.; then they'll proceed to symptoms related to the respiratory system, and so on.
A structure like this is convenient to follow and useful for less experienced nurses, who will be gradually learning what they should take into account to establish a nursing diagnosis. Sure, if any of the groups are irrelevant (for instance, symptoms related to an injury when there's none), a nurse can skip the step and proceed to the next one.
3. Drug reference apps
A separate drug reference app can make the search for drug-related information easier and quicker, and the answers – more elaborate and to the point. By displaying not only the official documents on the medication but also current in-hospital availability and substitutes, medication info apps become a lot more than just reference tools.
Additionally, such apps can help nurses with drug infusion. Once a nurse chooses the pump or gravity infusion method as well as inputs the patient's weight and other available data, an app will be able to calculate the infusion rate, dose or concentration.
4. Terminology reference and learning apps
With the healthcare's great amount of terms, abbreviations, and eponyms, nurses often turn to a reference source. In most cases, Google plays its role. Yet, knowing that its target user is a specialist, a mobile app can provide more relevant, detailed, and professional information.  
Moreover, the same knowledge base can also be used as a basis for a learning feature. The app can contain daily training sessions with 5-15 questions for both experienced and aspiring nurses to improve their professional vocabulary. Even a simple 'term of the day' feature that will send a daily notification with a random term and its explanation can be an effective learning technique.
5. Medical translation apps
Compared to a general translation app, a mobile app targeted at helping with the translation of conversations specifically between a nurse and their patient is more effective, since it's targeted at the medical context.
For greater convenience, such apps allow voice input and output. Instead of asking a patient to type what they want to say in the app window (which, in case of some grave conditions, can be impossible), it's a lot easier for a nurse to record what their patient is saying, have the app recognize the language, and see the translation on the screen. Same with a nurse's own lines: they can set the language they want their words to be translated into, record them, and get a translation variant. What's more, a nurse doesn't have to struggle with pronunciation and can have the app voice their translated lines out loud.
Still, voice recognition can't always guarantee precision and accuracy, especially in noisy environments. That's why text input is available too.
Takeaways
As nurses need to get information as quickly as possible, complex UI or long searches can get in the way of their work. Creating an app with only one specific feature – critical care assistance, symptom search, terminology reference, medication info, or medical translation – at its core will guarantee easy information search and convenience of use.
Anastasia Yaskevich is an Enterprise Mobility Researcher at ScienceSoft, an IT consulting company headquartered in McKinney, Texas. She started out in IT with research on cloud computing and UI design and now writes on mobile technology and mobile design trends. With her interest in psychology and experience in managing employee satisfaction surveys, Anastasia taps in HR-related technologies and overviews the concepts of mobile HRM applications.