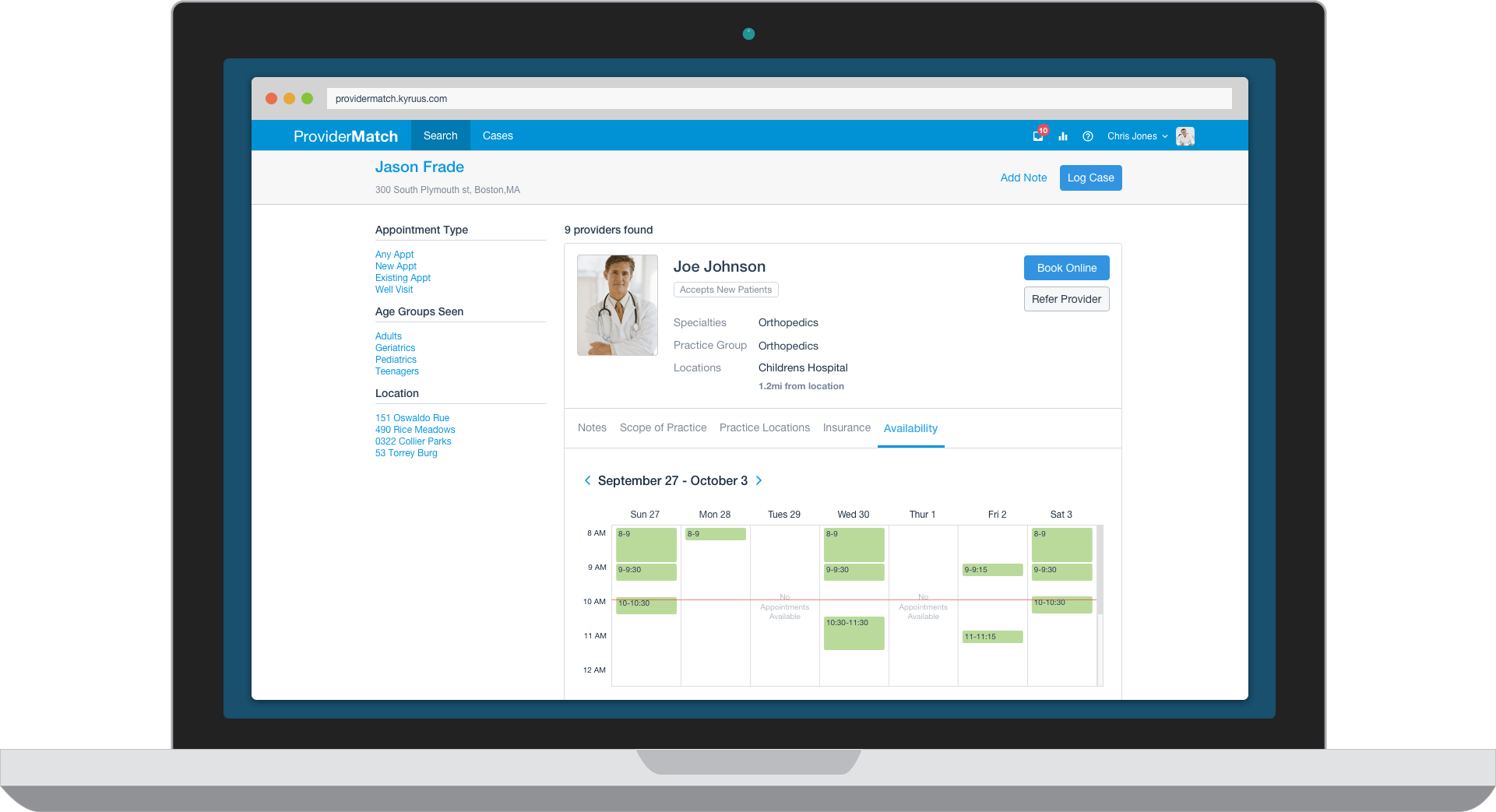 Kyruus, a patient-provider matching health IT company, announced that the University of Mississippi Medical Center (UMMC) has selected the company's ProviderMatch for Access Centers solution to improve call center operations and enhance patient access to UMMC's network of 800+ providers in 170 locations across the state of Mississippi.
ProviderMatch for Access Centers will make it easier for call center agents to identify the right provider for patients' needs, enabling more precise patient-provider matching to support both patient and provider satisfaction.With its network of providers delivering care to over 600,000 patients a year across 82 counties, UMMC first needed a modern solution that would enable it to gain a single point of access to provider information and a deeper level of insight into providers' areas of expertise.
The KyruusOne™ provider data management platform – which powers each of the ProviderMatch solutions – offered that consolidated view, along with comprehensive provider profiles configured using Kyruus' 16,000-term clinical taxonomy. The taxonomy allows providers to indicate what they do at a detailed level, going beyond specialty and subspecialty to include specific conditions and procedures, so call center agents have more of the information they need at their fingertips.
Agents in UMMC's call center will use the powerful search engine in ProviderMatch for Access Centers to match patients with appropriate providers. Leveraging accurate, up-to-date data from KyruusOne, ProviderMatch includes user-friendly keyword-based search and dynamic filters to help agents efficiently and effectively identify the providers who best match the patient's clinical needs, logistical requirements, and personal preferences. By reducing complexity and manual workflows, the solution empowers agents to enhance service to patients and boost call conversion, while also reducing the time required to onboard new call center staff.
"With UMMC being such a key source of healthcare services for patients across Mississippi, optimizing patient access and available appointment capacity across the provider network is critical," said Graham Gardner, CEO of Kyruus. "We're excited to be working with the UMMC team to help them enhance the patient experience and help patients across their communities find the right providers at the right time and location."