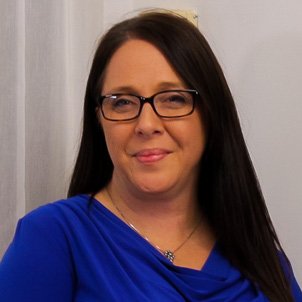 If telemedicine hasn't revolutionized healthcare, it has certainly revamped it. It has extended providers' reach to areas where care might not be readily available, and allowed patients much-needed access.
Such convenience is the primary reason telemedicine — defined as two-way, real-time interactive communication between a healthcare professional and a patient — has taken hold, among not only among those in far-flung areas but those in urban settings where healthcare might be lacking. Cost is another factor; the United States spent $3.2 trillion on healthcare in 2015, more than any other developed nation, but some $200 billion of that was avoidable, as it went toward things like unnecessary hospitalizations, emergency-room visits and the like.
Telemedicine fills the breach. While the term is often used interchangeably with telehealth, the latter refers to all health services, while the former is used as a specific reference to clinical applications. And there is no indication that the trend toward telemedicine is about to abate.
A 2014 report noted that while 350,000 Americans used such services the previous year, that number was expected to grow to 7 million by 2018. That estimate proved to be woefully conservative, however; some 15 million made use of telemedicine in 2015, according to another report, with the expectation that the number would rise by another 30 percent in '16.
One of the primary questions raised by critics is whether quality is being sacrificed in exchange for convenience — if there is more to be gained from an office visit than, for instance, a Skype session. The argument goes that it is easier for a healthcare professional to gain a full understanding of the symptoms plaguing a patient in person than it is online.
Suffice it to say, then, that the doctor-patient relationship has been altered by the trend toward telemedicine — that yes, it has made care more immediate, but also more impersonal. That healthcare professionals are more able to reach out to their patients, but not always able to reach out and touch them, is a critical difference.
It has been argued, in fact, that it is impossible to make a full diagnosis without a face-to-face visit — that something will be lost in the online translation. Telemedicine, it is believed, can best be used to supplement such visits in many cases, such as those involving minor acute conditions, like infections.
Telemedicine, best used in dealing with conditions such as allergies, bronchitis, conjunctivitis, low-back pain, rashes, upper respiratory infections, diabetes, hypertension, mental illness and prevention and wellness services, was actually foreseen as far back as 1925 by a man named Hugo Gernsback.
Gernsback, described by Smithsonian.com as a radio and publishing pioneer, imagined doctors of the future viewing far-off patients via video feed and examining them with the aid of something he called a "teledactyl," a remote control device that would allow him to poke and probe.
Evisit.com notes that momentum for telemedicine continued to gather in the 1950s, notably at the University of Nebraska, which in 1959 developed a system that allowed doctors to transmit neurological exams to medical students on the other side of campus. Five years later, that system had improved to the point that those same physicians could provide health services at a hospital 112 miles from the school.
According to the Evisit report, telemedicine research and innovation were driven the rest of that decade by federal funding. NASA, for instance, joined together with the Indian Health Services on a project called the Space Technology Applied to Rural Papago Advanced Health Care (STARPAHC), which bankrolled remote services not only for astronauts but Native Americans living on Arizona's Papago Reservation.
The recent uptick in telemedicine can be attributed in large part of the decline of rural healthcare. A 2016 report from beckershospital.com pointed out that 48 rural hospitals had closed since 2010, and that 283 others were in danger of doing so, a result of declining populations in those areas, as well as a greater number of uninsured and elderly patients, an underuse of equipment and a dearth of specialty services.
Telemedicine has been able to compensate by offering better care, greater access to specialists, and reducing costs, either by eliminating unnecessary emergency room visits (as mentioned earlier) or by cutting down on patient readmissions.
The Wall Street Journal reported last year that the Mercy health system had opened a Virtual Care Center outside St. Louis. That facility provides remote support for 38 small hospitals from North Carolina to Oklahoma, many of which don't have a full-time physician on site, and according to the Journal the intensive-care units in those facilities saw a 35-percent drop in patients' average length of stay, and 30 percent fewer fatalities.
Nor is the trend toward telemedicine confined to the U.S. The Journal also reported that healthcare professionals working for Doctors Without Borders in African nations like Niger and South Sudan are able to consult via the internet with a network of 280 experts.
One of the earliest uses of telemedicine, dating back to the 1960s, was in the field of radiology; it allowed a specialist in one location to share a patient's X-rays with physicians in places where a radiologist might not be available.
Telepsychiatry is also popular, again because of a shortage of trained professionals in certain locations. Other uses include teleophthalmology, telenephrology, teleobstetrics, teleoncology and telepathology, as well as telerehab and teledentistry (again, involving the sharing of records between professionals).
The drawbacks of telemedicine include a lack of the proper equipment in remote areas, and an absence of those trained to use it. There is also the matter of software and hardware security.
Then there's payment. While Medicare has expanded its coverage to include virtual visits, Medicaid coverage varies from state to state. Also, some 75 percent of larger companies offered insurance plans that cover telemedicine as of 2016, up from 48 percent the year before.
But the largest potential shortcoming very well might be the one mentioned earlier — the inability of healthcare professionals to perform a full examination without a face-to-face consultation. That being the case, the best use of telemedicine to date is as an add-on to traditional care, and one that can make a big difference to those that need it most.
Melissa Powell is the COO of The Allure Group, a chain of skilled rehabilitation facilities in the New York area. As COO of The Allure Group, Melissa represents New York's largest for-profit nursing home chain in Brooklyn, directly bettering the lives of 1400 patients currently receiving care in Allure's 4 and 5 star facilities.