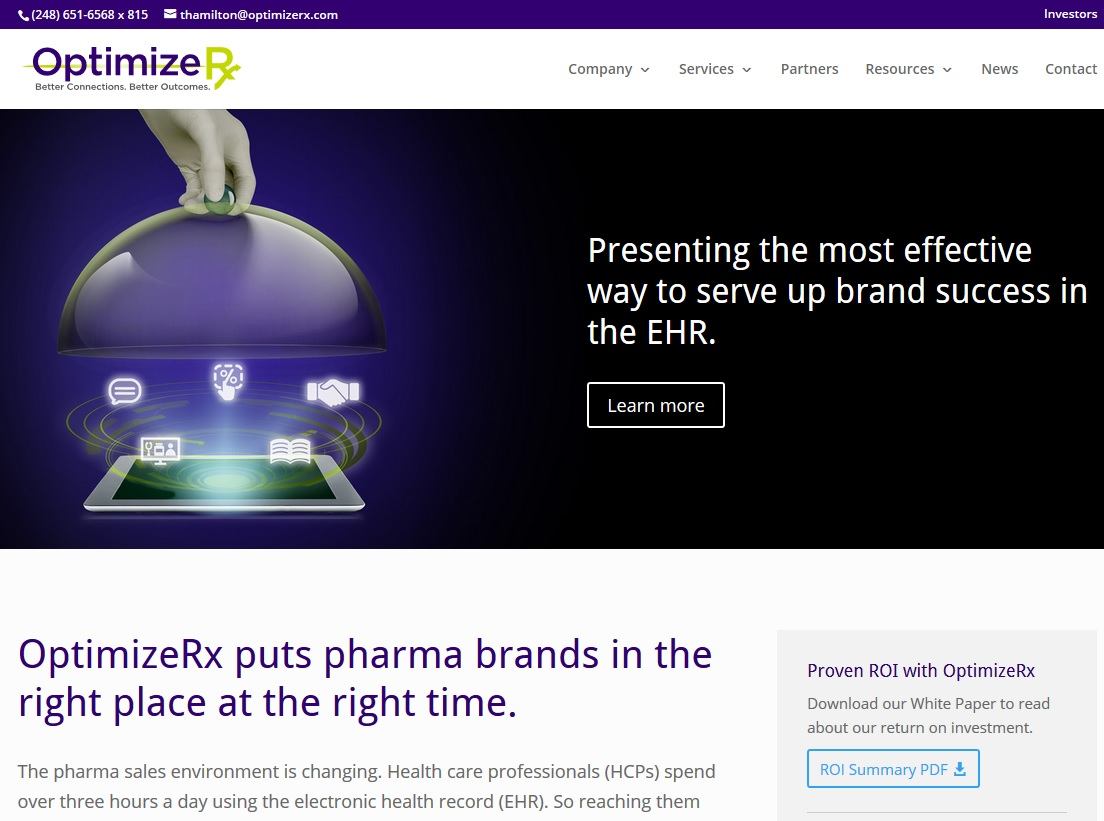 OptimizeRx Corp., a provider of digital health messaging via electronic health records (EHRs), has partnered with Aprima Medical Software to help patients save money and be better educated about their prescriptions. As part of the partnership, OptimizeRx services will integrate seamlessly within the Aprima EHR provider workflow, and alert health care providers (HCPs) to potential prescription savings and support information for patients.
Aprima provides innovative EHR, practice management, population health and revenue cycle management solutions for medical practices. For nearly two decades, the company has delivered quality solutions that have helped tens of thousands of users enhance patient care and satisfaction, as well as improve their practices' bottom lines.
OptimizeRx growing eRx network includes more than 370 EHRs that reach over 500,000 HCPs in the U.S., making it the healthcare industry's largest point-of-prescribe promotional network.
"Our partnership with Aprima, a leader in the EHR health industry, expands our growing EHR network," said Miriam Paramore, president of OptimizeRx in an official statement. "HCPs are now spending about half their professional time engaged in their EHR platform. HCPs using Aprima system can now dramatically enhance their workflow experience with OptimizeRx's suite of services, which provides access to financial assistance and patient education."