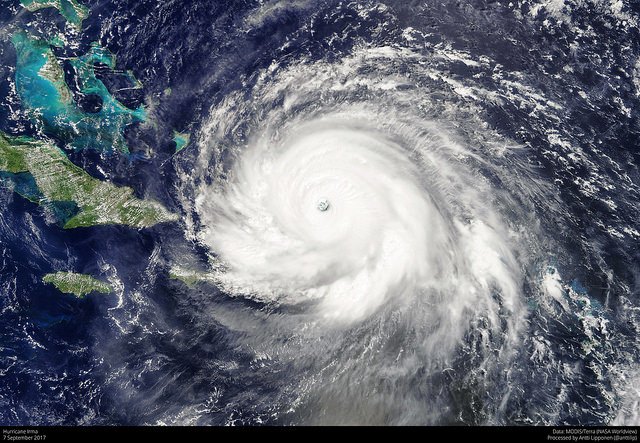 Yes, Katrina was already losing appeal as a girl's name by 2005, when it had fallen to 247th most popular in the United States. But the so-named hurricane that swamped New Orleans in August of that year pushed it off a ledge. By May of 2007 Katrina had fallen more than 100 spots to number 382, its lowest level since the 1950s.
Less trivial is the impact of Katrina on hospitals and healthcare, which has regularly measured itself against the ghost of a seemingly manageable Category 3 storm that morphed into a disaster of historic proportions and nearly destroyed one of America's more storied cities.
Since Katrina there's been Rita and Wilma, also in 2005, and Superstorm Sandy on the eastern seaboard in 2012, but nothing else. The recent arrivals of Harvey in Texas and Irma in Florida are healthcare IT's first real opportunities to test existing infrastructure against mother nature.
So, what are the early reports on the shift to electronic records, remote / cloud hosting and disaster recovery sites after the hurricanes? Things are better, but it's still a work in progress. After all, many hospitals in New Orleans had EHRs, but it didn't matter when the water kept rising.
"When Hurricane Katrina smashed into New Orleans in 2005 … tens of thousands of patients lost their entire medical histories—boxes of paper files disintegrated or washed out to sea by the rising waters," writes Megan Molteni in Wired magazine. "Widespread data loss won't be as much of a problem for Houston. Today, about 75 percent of providers keep records electronically. But patients still may have trouble accessing their records when it matters most: in the middle of crisis and recovery."
That's right. Interoperability remains the hill healthcare IT still has not taken, despite the proliferation of EHRs.
The fear of a Katrina redux inspired many hospitals to improve their physical infrastructure by installing "submarine doors, flood gates, and above-ground backup generators," which kept 90 of 110 Houston-area hospitals from having to evacuate patients. Darrell Pile, CEO of an organization that coordinated patient evacuation and relocation related to Harvey, said he knew of no hospitals in Houston that lost access to patient records.
And yet, everything was still not totally copacetic in Texas.
"For lots of these patients, these are not their normal clinics," explained Dan Jensen, manager of 11 clinics in the VillageMD Houston network. "We can try to pull data on some of them, but it's very limited what we can get. A lot of times we have to start from scratch."
But Jensen also illustrated the ways in which healthcare IT enables flexibility and rapid response during emergencies. Able to reach only 10,000 of 160,000 patients before the storm, VillageMD Houston's IT provider was able to engineer a patient portal fix overnight that extended portal communication to all patients, even those who had not signed up.
While Houston was drying out, Irma's visit to Florida ended up being less destructive but more directly impactful because it shut down most of the state. In total, 36 Florida hospitals closed either in anticipation of the storm or because of its impact. Statewide, 54 hospitals were forced to use backup generators and some reported modest flooding but remained open.
And the Florida Hospital Association received no reports of EHR failure.
Arriving so close together, Harvey and Irma almost entered the national consciousness as one storm. Taken together, early returns suggest healthcare IT has progressed significantly since Katrina.
"Policymakers and health care providers can celebrate one quiet success in the wake of the Houston storm: the computers are still running," writes Darius Tahir in Politico. "The preservation of patient health records represents a partial vindication for the HITECH Act … that was conceived, in part, as a way to ameliorate natural disasters like Hurricane Katrina by replacing waterlogged paper with modern technology."
But it wasn't just Katrina that spurred lawmakers to pass the HITECH Act. It was also the VA's response to the hurricane.
"The VA — with its pioneering VistA EHR — was able to retain records and access them much more rapidly than its private-sector peers during Katrina," says Tahir, "… the organization restored access to records from 40,000 New Orleans-area veterans within days; it would take years for the private sector to reassemble its records."
Indeed, where former Surgeon General Regina Benjamin thought she couldn't afford an EHR before Katrina, she knew she couldn't run a hospital without one after.
And yet, despite the generally positive results and clear benefits of healthcare IT proliferation, obvious gaps remain. Patients often scatter to the four winds in a disaster and reattaching them to their records is both challenging and not yet reality.
Plans are, however, in the works to fill this gap. The PULSE project, initiated by the Department of Health and Human Services in 2014, is working to create a data-sharing network that's switched on in emergencies and makes patient records available to first responders and clinicians when they enter patient name, birthdate and gender.
Initial PULSE tests in disaster-familiar California have gone so well that the California Emergency Medical Services Authority plans to keep the system in place and may switch it on during one of the Golden State's regular events.
All the testing in the world can only provide so much real-world preparation. With climatologists suggesting that the relatively hurricane-free period between Katrina and Harvey is probably over, it's encouraging to see the progress represented by both PULSE and the performance of Texas and Florida hospitals. Any optimism at this point, however, should be buffered by an urgency to get it even more right the next time the winds start to swirl in the Atlantic, regardless of what name we give them. 
Irv Lichtenwald is president and CEO of Medsphere Systems Corporation, the solution provider for the OpenVista electronic health record.