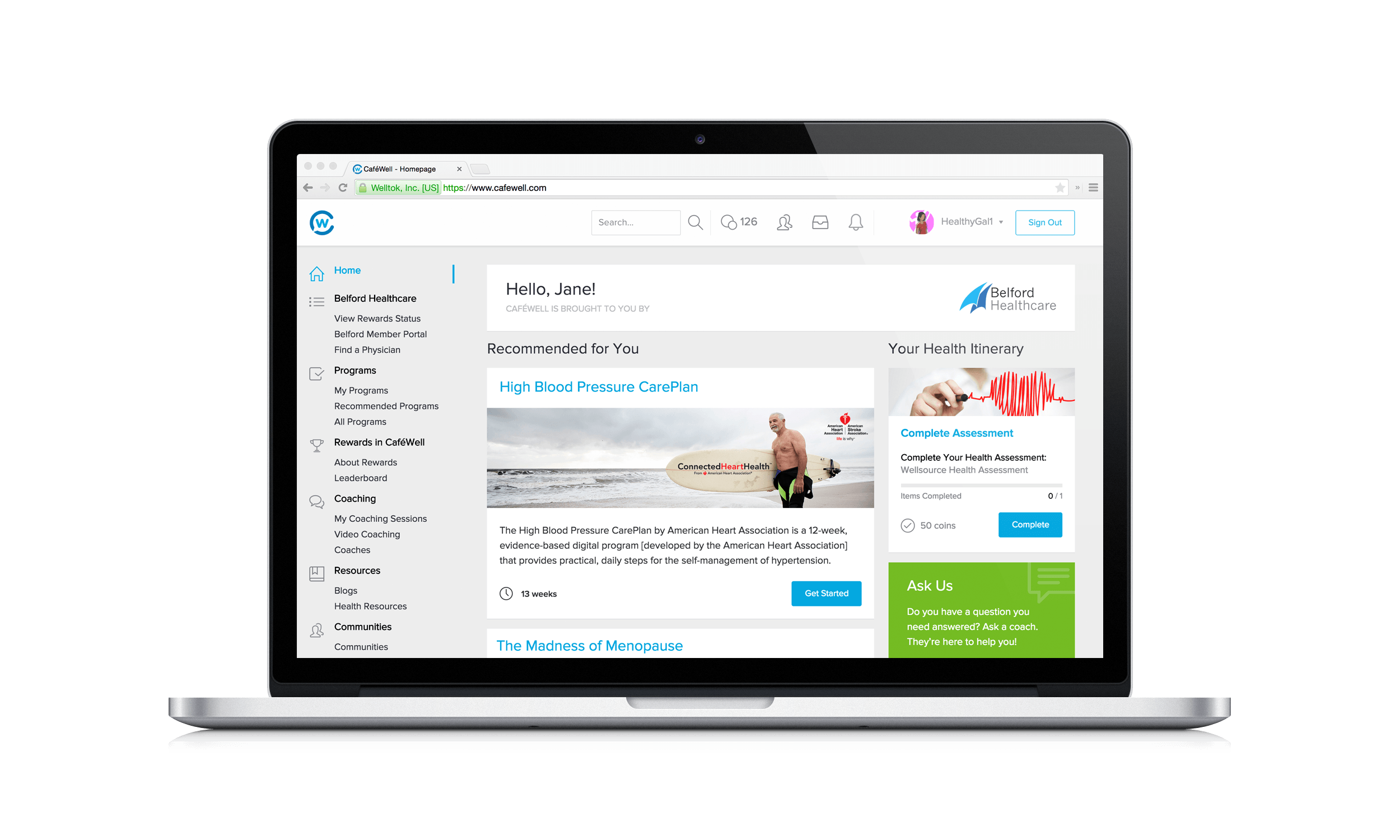 BlueCross Blue Shield of Western New York (BCBS) recently announced a partnership with Welltok Inc. to bring digital health and well-being tools to BCBS' 800,000 members.  The local health plan's members now have access to a re-vamped, mobile-friendly well-being platform, MyHealth.
Upon login to their member portal through bcbswny.com, BlueCross BlueShield members complete a free, digital health assessment and receive a snapshot of their current state of health.  From there, the platform creates a personalized health and wellness plan for each individual and provides a variety of custom programs focused on improving the member's health.
Unique to MyHealth, members can access online video coaching sessions to learn about a variety of relevant wellness topics, such as preventive health, managing financial uncertainty, or seasonal topics such as beating the summer heat and maintaining weight during the holiday season.
Members can also securely participate in group discussions with other members and share health related experiences and journeys, locate and receive discounts on local fitness centers and exercise classes, and sync their wearable devices with the platform for convenient tracking.
"In today's environment, it's important to introduce digital tools that empower our members and help them learn how to better navigate their health and wellness, "said Dr. Thomas Schenk, Senior Vice President, Chief Medical Officer, BlueCross BlueShield of Western New York. "By engaging and communicating to individuals through these platforms, BlueCross BlueShield is able to greater influence our community's well-being."
Additionally, BlueCross BlueShield's recently re-launched member app features new tools to help member's better manage their health while on the go.  With the app, members can locate a doctor, access and present their member ID cards and look up cost-information related to their health plan. The app also maintains a log of past doctor visits with claims information for reference. Mobile app downloads have increased by over 10% since the app was re-launched in September 2016. The app is free and available for download.