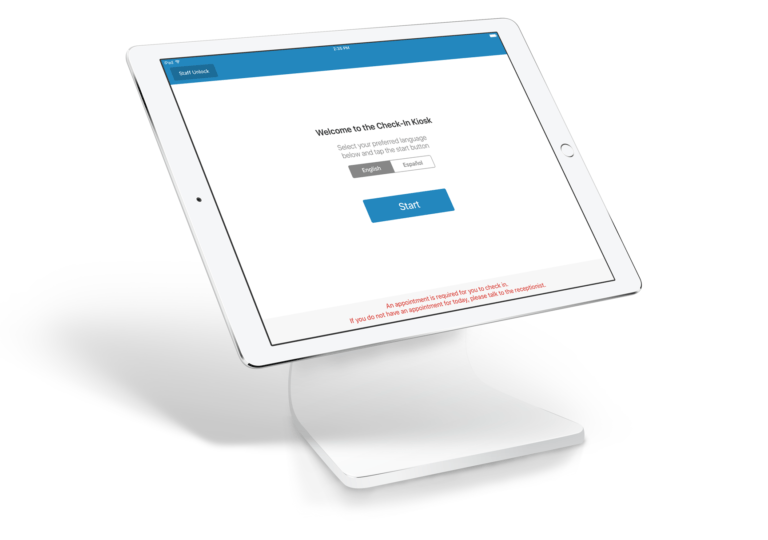 Mobile EHR provider drchrono has unveiled a new Kiosk that equips provider offices for patient self check-in and new Patient Education functionality on iPad enabling providers to share their materials with patients. With Kiosk, provider offices can equip their front office with an iPad stand that patients can use to check in, verify insurance information, and sign any necessary consent forms without needing a staff member to manage that process. The end result is reducing appointment waiting times and improving the patient experience.
Patient Education Feature
drchrono's new Patient Education feature also offers providers an easy way to upload and share patient education materials on any iOS device or the web anytime. This is particularly convenient and provides critical time-savings for healthcare providers who are frequently on the move or on patient sites to share these kinds of materials on mobile devices.
Apple Mobility Partnership
Additionally, drchrono announced it is a new Apple mobility partner. As a mobility partner, drchrono will be able to broaden healthcare industry adoption of medical records through its native iOS app and transform how physicians provide health care. drchrono has had mobility in its core technology from the beginning, being the first EHR company to build its platform on iOS and launched the first EHR app on the iPad the day that iPad was released.
Since then, the company expanded its product offering to iPhone and Apple Watch. drchrono, the only company with a fully functional EHR platform on iPhone, which maximizes mobile capabilities of medical practices, is now an Apple mobility partner and continues to transform how physicians provide health care through their iOS app. With drchrono, medical doctors can now provide healthcare on demand by the patient's side as long as they have an iOS device with an internet connection. They can even electronically order labs or imaging and receive the results and prescribe controlled substances for their patients anytime, anywhere on their mobile devices.
"Apple is working with its mobility partners, a group of app developers and solution providers that are building business solutions exclusively for iOS, to change the way businesses work," adds Daniel Kivatinos COO and cofounder. "We are excited to be a part of this initiative and are confident this relationship will help us accelerate the adoption of our fully integrated mobile EHR solution on iPhone and iPad that improves patient care while maximizing productivity and revenue collection for healthcare providers."