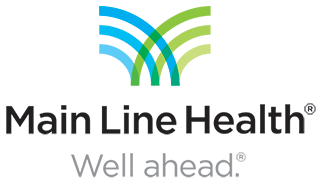 Pennsylvania-based Main Line Health has chosen Bernoulli, a provider of real-time connected healthcare, as its medical device integration solutions provider for the health system's transition to Epic. By March 2018, the platform is expected to go live at Main Line's four acute-care hospitals and outpatient centers. Main Line Health is a not-for-profit health system that serves Philadelphia and its westerns suburbs, with 10,000 employees and more than 2,000 physicians on staff.
"This is one of the largest technological implementations in the history of Main Line Health," said Troy Brailo, the health system's Epic Applications Manager in a statement. "We selected Bernoulli because we wanted a partner with the capabilities to deliver a fully integrated, system-wide platform with comprehensive device connectivity."
Achieving medical device connectivity is a major initiative for many hospitals and health systems seeking to improve patient care and foster real-time clinical decision-making. For clinicians to make the best patient care decisions, hospitals must ensure that their EHRs and clinical decision systems contain meaningful and accurate data from the myriad of devices that monitor and provide therapy to patients.
As part of the Epic implementation, Bernoulli will implement its proven Bernoulli One™ architecture to bring medical device connectivity to the critical-care areas of Main Line's acute-care hospitals, including intensive care units, emergency departments, and neonatal intensive care units.
Bernoulli One offers detailed data schemes, functional assessment and clinical support for a broad range of medical devices from every major manufacturer and uses a standard HL7 interface and the existing network infrastructure to capture, clarify and share distributed data into a variety of interfaces and EHR systems automatically. Additionally, the solution's FDA Class II clearance means it can be used for active patient monitoring as well as secondary alarm management.
In addition to having ready access to real-time, synchronized patient data, clinicians must also be able to access this information at all times and at any location. Bernoulli One offers the lowest overall cost of ownership, with a single system management controller that does not require expensive add-ons, easy plug-and-play connectivity, the highest level of patient data security and privacy, integrated clinical mobility and positive patient association.
"For hospitals and health systems, like Main Line Health, breaking ground on a net-new EHR and MDI program requires a close and collaborative relationship between solutions providers and stakeholders from a wide variety of departments, including IT, networking, facilities, clinical staff, and biomedical engineering," said Janet Dillione, CEO of Bernoulli in a statement. "We are very excited to play a significant role in Main Line's transformational journey toward improved clinical workflows and the creation of a more holistic and real-time portrait of patients under their care."