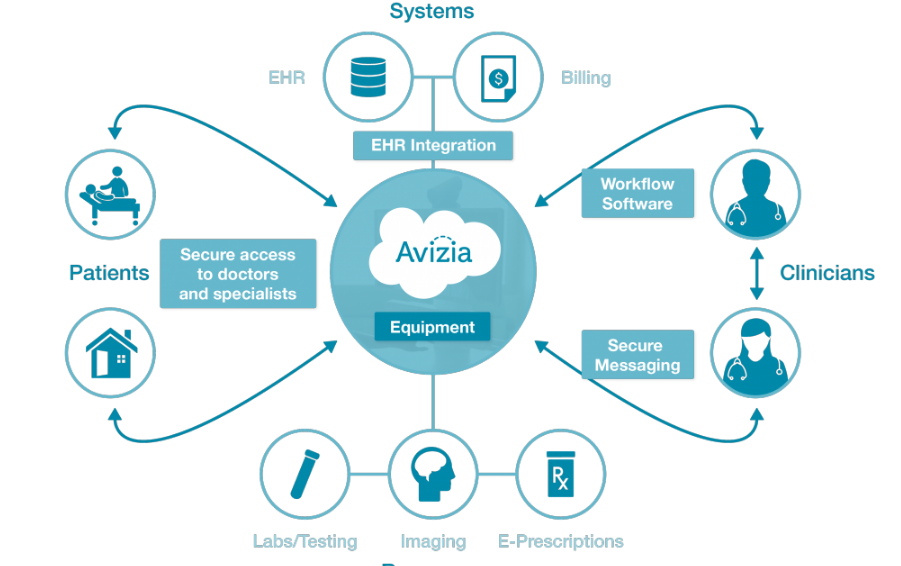 Avizia, an end to end telehealth solution provider has announced the completion of its Series A financing totaling $17 million. The company raised an additional $6 million to supplement the initial $11 million, which was announced in July 2016. HealthQuest Capital led the additional round which included investment from strategic partner NewYork-Presbyterian. 
The additional $6 million in funding from HealthQuest Capital and NewYork-Presbyterian will enable Avizia to further expand its telehealth offerings for hospitals, and other providers, ensuring that any healthcare provider can see any patient in any place.
With this strategic investment NewYork-Presbyterian will expand its role in advising Avizia on the enhancement of its comprehensive platform to assist healthcare providers to increase access to care, improve quality of care, and lower the cost of care through technology-enabled services. NewYork-Presbyterian is already
using telehealth technology to dramatically reduce emergency room wait times and power their telestroke peer-to-peer physician consult program, among other innovative practices.
"This investment represents an important step forward for NewYork-Presbyterian and our digital health offerings," said president and CEO of NewYork-Presbyterian, Dr. Steven J. Corwin. "We look forward to collaborating with Avizia and bringing the next generation of healthcare technology to patients in New York and around the country."
Founded in 2013, Avizia is delivering on the vision of collaborative care for patients by connecting medical experts across distance through innovative, leading-edge telemedicine solutions. Supported by Cisco technology, Avizia delivers telemedicine that is as powerful as it is easy to use.
The Avizia end-to-end solution includes telemedicine devices, workflow management software, store-and-forward capabilities with EHR integration and a line of peripherals, such as digital stethoscopes and examination cameras. Whether medical professionals are performing remote medical consultations or teaching a new procedure, Avizia makes the experience feel as if everyone is present. With solutions found throughout 37 countries and 8 of the top 10 U.S. Integrated Delivery Networks, Avizia is enabling continuity of care by connecting any patient to any provider in any place.
In conjunction with this equity raise, Avizia and Silicon Valley Bank (SVB) built upon their strong three-year relationship with an expanded $3 million debt financing and $1.5 million line of credit.
"Telehealth is a proven way for hospitals to close gaps in care, reduce unnecessary ER visits, and expand their expertise and offerings outside of their current geography," said Avizia CEO and Co-Founder, Mike Baird in a statement. "The funds we have raised in this Series A round will accelerate our efforts to expand our engineering teams and go to market reach to continually offer the best possible telehealth solutions for providers, and ultimately improve the health and quality of care delivered to the patients they serve."