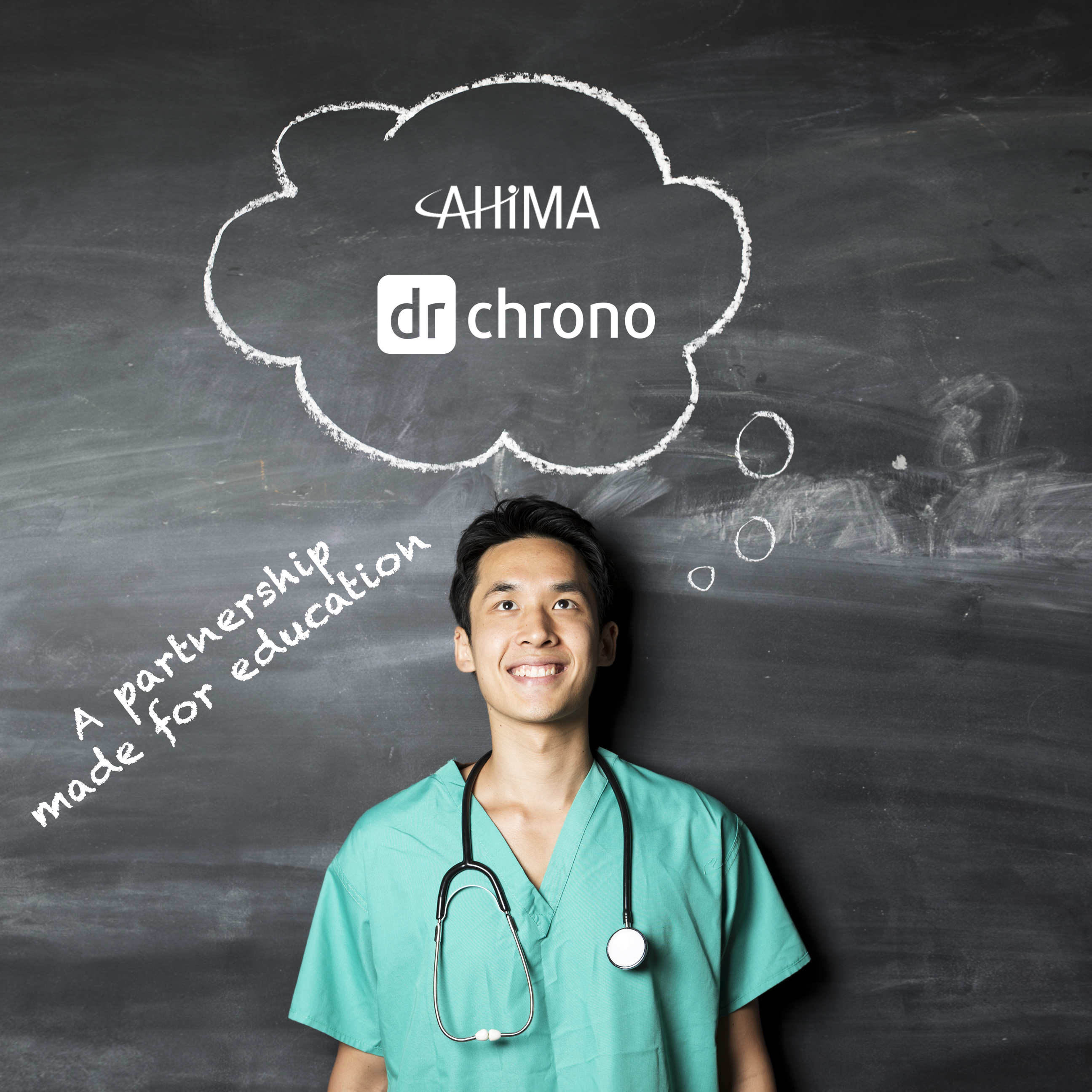 EHR provider drchrono has partnered with American Health Information Management Association (AHIMA) to launched the ambulatory care platform for faculty and students. The partnership will equip students going through AHIMA's Virtual Lab (VLab) curriculum with an EHR and practice management platform.
This first-of-its-kind initial rollout between drchrono and AHIMA will be offered to approximately 10,000 students and 450 universities across the United States and around the world. Students will have access to the fully featured platform; getting unlimited buildable medical forms, customizable settings, enhanced scheduling and practice management functionality.
Students can walk through how to handle specific patient cases and situations in medical software, looking at a patient's prescriptions, labs and more. Students can also learn about medical billing and about the life of a medical claim, from coding, billing submission, and rejected claims.
The education division of drchrono was created to enable students going into the medical field to understand how to manage the responsibilities of a clinic, from any point of view within the practice.
AHIMA's VLab strives to maintain a robust suite of software applications which are relevant in the marketplace, actually used in the HIM professional practice workspace, and ultimately equip students with the EHR skills and competencies necessary to succeed in the healthcare industry and to compete in the global economy.
"We are thrilled to partner with drchrono to provide students with experience using an EHR system that is in use by tens of thousands of healthcare providers around the country," said AHIMA CEO Lynne Thomas Gordon, MBA, RHIA, CAE, FACHE, FAHIMA. "This real-world experience is invaluable in preparing students for the roles they will fill as HIM professionals. drchrono's leadership in ambulatory medical practice settings is particularly notable given changes in healthcare that are trending toward outpatient delivery settings."