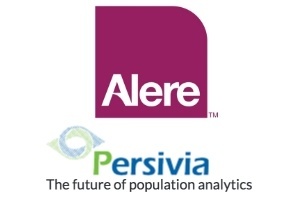 Persivia, a chronic care and population health company has announced the acquisition of Alere Analytics to help build out its portfolio in chronic care, cancer, genetics and population health management.  Persivia CEO Mansoor and chief medical officer Dr. Fauzia Khan in 2012 originally sold DiagnosisOne to Alere, which was later renamed to Alere Analytics, before deciding to sell it for $600 million in 2014. Financial terms of the acquisition were not disclosed.
The newly launched Persivia is dedicated to chronic care management taking into account all patient data from clinical, claims, behavior, consumer, genomics and proteomic data to provide a quantum improvement in risk stratification, earlier interventions and control costs. By acquiring Alere Analytics' industry-leading, real-time population analytics, Persivia has added powerful technology that will help propel the company as the guiding force in the precision medicine industry. 
Alere Analytics deploys its analytics capabilities to provide real-time insights at the patient, network, provider and population level. The Alere Analytics acquisition is the first step in delivering upon Persivia's vision of bringing synergistic companies together with its revolutionary risk stratification models. The company hopes to fulfill the promise of precision medicine to create groundbreaking advancements in chronic care management serving the needs of providers both today and into the future.
Alere's recent sale of Alere Analytics to Persivia will help the company focus more on its core rapid diagnostic test business as well improve their cost structure and strengthen its balance sheet. The company recently sold Alere Health and and its subsidiaries to Optum – the health services business unit of UnitedHealth Group for $600 million in early 2015.