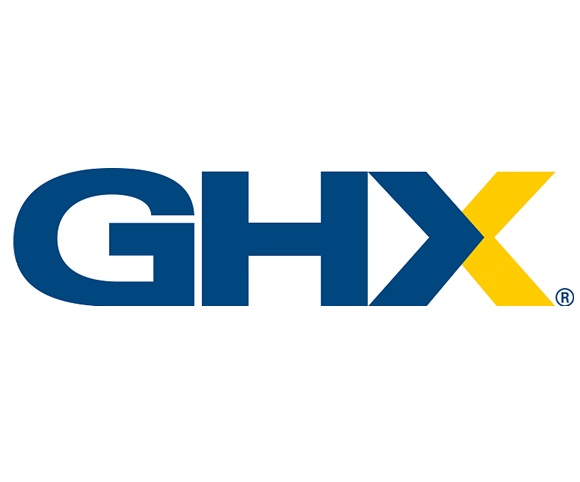 Today GHX launched the next generation of its flagship trading healthcare supply chain exchange, the GHX Global Exchange. The new platform delivers the most sophisticated e-commerce exchange available in healthcare. GHX redesigned the platform to make improvements in security, scalability, reliability, transparency that will support the industry's growth through 2020 and beyond.
The transition of the GHX Global Exchange from software-as-as-service to a global cloud service is significant for GHX and the industry. With a cloud-based architecture, reliability is exponentially greater. Trading partners can have confidence that their data is not only secure, but also available from anywhere, at all times. The new platform is massively scalable, no longer taking supply chain specialists weeks or months to increase capacity. And as part of this new design, GHX built security into the system from the ground up, ensuring enhanced data security, at a time when breaches are reported regularly and federal mandates for the protection of personal health information continue to take precedence.
The new GHX Global Exchange includes:
Advanced Security
– Advanced access control and authentication framework
– Encryption in-flight and at-rest
– Complete audit trail of all document activity, as well as user change audit log
– Centralized, easy-to-use key and certificate management
Massive Scale
– Best in class architectural scale and system availability
– Cloud-resource "burst" during peak usage to meet increased demand
– Purpose-built for all healthcare transactions, not just medical-surgical supplies
– Ability to segment traffic in the event of emergency or time sensitive purchase orders, invoices
Continual Reliability
– 100% cloud-based architecture
– Failsafe operation in multiple cloud "zones" in a geographic region
– Seamless failover to alternate geographic regions integrates traditional "disaster recovery" from the ground up
Expanded Transparency
– Ability to clearly see where your docs are anywhere in the cloud
– Exchange health visibility and dashboards
– Customizable event triggers and alerts for advanced analytics and automation
– Automated service management and operational efficiency
Improved User Experience
– Self-service features such as registration, alerting and rules management
– Available on any device anywhere – mobile phone, laptop, tablet, etc.
– Responsiveness enabled to allow GHX to deliver new solutions to customers faster than ever
Customer migrations to the CoreX-developed Global Exchange began in March 2015 and will continue through the year.