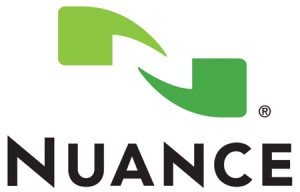 Nuance has announced a collaboration with Intelligent Medical Objects(IMO) and MEDITECH to take rich clinical narratives from physician notes, extract key facts as structured data and automatically populate patient problem lists and allergy lists using physician-friendly terminologies to preserve clinical intent of physician documentation in the EHR.
This unique approach enables healthcare providers to translate unstructured narrative text into clinically-accurate, discrete data in the EHR to support patient problem lists for Meaningful Use as well as requirements for ICD-10 compliance, and quality reporting.
This innovative process overcomes common problems physicians have creating problem lists in the EHR, providing efficiencies and relief through simply converting narrative created during physician documentation into real-time, actionable information for medical decision making:
– Physicians can use Nuance Dragon Medical 360 real-time speech recognition or a mix of voice recognition and structured Physician Documentation sections to create a clinically-rich narrative at the point of care, which reflects the full patient's condition.
– Nuance's Clinical Language Understanding (CLU) engine analyzes the physician free text narrative and extracts key patient information, such as patient problems and allergies in real time as discrete, structured data.
– IMO®'s (iC) Intelligent Connect platform automatically maps this to IMO's terminology libraries, and to standardized code sets, thus preserving clinical intent while supporting clinical documentation standards for interoperability and continuity of care.
– The full patient story is then available in MEDITECH's EHR including structured data, unlocked from previously unstructured patient information, and this can now be analyzed and used for a variety of reporting and compliance measures including Meaningful Use, quality management and clinical decision making.