Blueprint Health, a NYC based mentor-focused health technology accelerator has revealed its Winter 2015 Accelerator class (seventh class) of seven digital health startups to its portfolio. Blueprint is a member of TechStars' Global Accelerator Network. Today's addition of seven companies brings the accelerator's total to 60 digital health with more than 140 entrepreneurs in Blueprint's alumni community. 
To date, 85% of Blueprint's companies are still in operation and 85% of those companies are generating revenue.  Blueprint also supports the largest structured mentor network in the digital health space, with almost 200 senior level health executives providing mentorship and support to companies in the portfolio. 
From Signifikance, a data driven company that identifies clinically actionable genetic mutations for cancer to Moving Analytics, a telehealth platform for home-based cardiac rehab, Blueprint Health's seventh class is focused building problem-solving B2B healthcare solutions. 
Without further ado, here is a look at Blueprint Health's seventh class:
GlucoIQ – Telemedicine service for diabetes patients and their caregivers

Starting in 2015, physicians can bill Medicare and private insurers for reviewing patient data from insulin pumps. Unfortunately, there is not an efficient way for physicians to receive data from their patients, visualize the data, and enter notes for patients, the chart and billing. GlucoIQ provides software to help physicians collect insulin pump data from any insulin pump in a HIPAA compliant manner and allows them to easily review and interpret the data. A physician can review the data at their leisure, even at home while watching TV, and generate $59 per review each month. For a typical endocrinologist with 100 patients with insulin pumps, they can generate an additional $70k in revenue per year.
GroupHub – Health, Insurance & Benefits Platform for Groups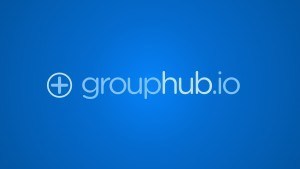 Insurance brokers are struggling to compete with companies like Zenefits that are providing simple, online ways for small and medium employers to manage their employees' benefits. GroupHub provides software to insurance brokers so they can provide the same technology to their clients that the new online brokers provide, letting the brokers focus more time on generating new business and providing exceptional client support.
Healthy Bytes – Because every byte counts…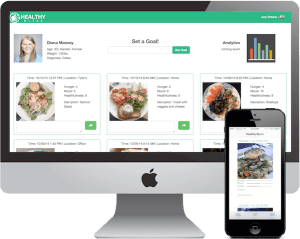 Dietitians spend 5 to 10 hours a week entering data from patients' paper worksheets into patient records. Healthy Bytes is a mobile application that allows patients to easily track what they are eating and share it with their dietitian, saving the dietitian 5 to 10 hours per week. This helps dietitians see more patients and generate more revenue as well as increase retention of patients with a better patient experience. With over 45,000 private practice dietitians in the US, there is a significant opportunity for affordable ($50 -$99 month) software to help them serve their patients better and more efficiently.
Limestone Labs – A New Way to Clean Portables Devices in Healthcare

Portable electronic devices have become vectors for hospital acquired infections and hospitals are struggling to disinfect them. Limestone Labs has developed and built an ultraviolet light sanitizer which rapidly sanitizes portable electronic devices. Limestone charges $200 per month per device including service and maintenance or approximately $50k per year for a typical hospital with 20+ devices. A hospital will generate an ROI if they can prevent just 5 hospital acquired infections in a year.
Moving Analytics – Home-based rehab that is convenient for patients and profitable for hospitals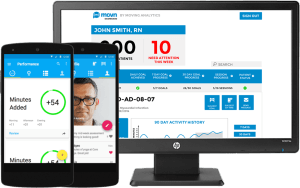 Moving Analytics helps hospitals to implement cost effective and scalable home based cardiac rehabilitation programs. At the core of the program is the American Heart Association's CR care plan (clinical protocols) which have been modified into a home based program similar to MULTIFIT designed at Stanford. Moving Analytic's product enables the delivery of the care plan through a smartphone application for patients and a web-based case management system for clinicians.
Signifikance – Applying Genomics to Cancer 

It can take a genetic lab up to 5 hours to prepare the results of a genetic test. In this time, their staff is reviewing variants in the genetic profile and cross referencing it with medical literature on the variants. Signifikance has developed software to automate the generation of a genetic test report, allowing them to process more genetic tests and generate additional revenue.
TapGenes – Personalized health through genealogy & genomics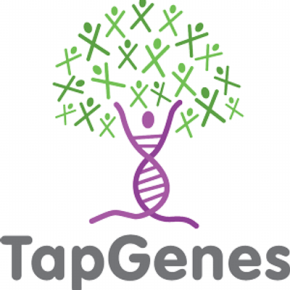 TapGenes is LifeLock for your genetic health. TapGenes uses its proprietary risk analysis engine to determine your TapGenes health score and specific risk factors from basic information on the diseases and conditions your family has had. TapGenes constantly monitors new evidence and alerts TapGenes members of factors that could influence their health, based on their family history or genetics.