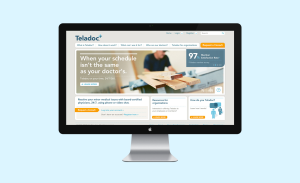 Telehealth provider Teladoc has announced it has secured a $50 million round of equity funding led by Palo Alto-based Jafco Ventures, a leading technology venture capital firm. This cash fusion will further reinforce Teladoc's leadership position and support the acceleration of its robust growth strategy.
Teladoc will continue to pursue growth organically and through additional strategic partnerships and targeted acquisitions. The company is anticipating record-setting growth in January 2015 on the heels of its strongest selling season ever.
This year Teladoc is on target to complete more than a quarter-million medical consults across the U.S. while continuing to maintain an average physician call-back time of less than 16 minutes. Teladoc services are used by some of the country's largest companies and health insurers including Blue Shield of California; Cash America; Gallup; Highmark Inc.; Ignite Restaurants, the holding company for Romano's Macaroni Grill, Brick House Tavern + Tap and Joe's Crab Shack; Rent-A-Center; and T-Mobile.
Jafco is joined by other new investors, including FLAG Capital Management, Greenspring Associates, Mellon and QuestMark Partners, as well as its current investors Cardinal Partners, HLM Venture Partners, Kleiner Perkins Caufield and Byers, New Capital Partners and Trident Capital to complete Teladoc's $50 million round of funding.
"Teladoc has experienced phenomenal growth. After doubling revenue in each of the last two years, we look to accelerate this trend," said Jason Gorevic, CEO of Teladoc. "This sizeable investment will allow us to quickly develop new products and services that deliver additional value for our customers while simultaneously expanding into new markets and distribution channels. Our goal is to extend our significant lead in the industry such that Teladoc is the de facto brand in Telehealth."