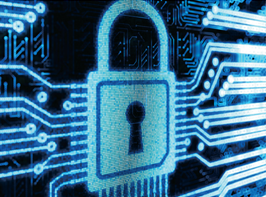 Those in the healthcare industry are at great risk for data breaches, according to the 2014 Experian Data Breach Industry Forecast. Those working in the healthcare industry must be careful to adhere to the new privacy and data breach regulations in the HIPAA Omnibus Rule. Those who do not comply will most probably face heftier fines due to HIPAA's new requirements. The response to this has been a surge in investment in cyber insurance policies.

Still, many are at risk for devastating data breaches. As many professionals are not trained in the securing of Protected Health Information (PHI), health information is at serious risk of being compromised. In fact, according to Experian's report, more than 1.8 million Americans were victims of medical identity theft before the end of 2013.
Because of this, the Cyber Protector Plan has provided the following five tips to protect against healthcare security data breaches:
1)    Encrypt Sensitive Data 
While encryption may be expensive, it is necessary for healthcare professionals. Considering the rate of medical identity theft and the new stricter requirements placed upon healthcare providers due to the HIPAA Omnibus rule, it is of the utmost importance to encrypt desktops, laptops and whatever else may contain sensitive data.
2)    Educate Employees 
Employees must be educated about possible data breaches, viruses and insider threats. Procedures should be in place in order to safeguard medical data. For example, employees should be aware of possible malware that he or she could accidentally infect his or her computer with by clicking an untrustworthy link or downloading software from unknown sources.
3)    Invest in a cyber insurance policy 
The growing sophistication of cyber attacks makes data breaches very likely. Since healthcare professionals deal with sensitive data every day, it is beneficial to secure data and to limit one's financial risk if a data breach were to happen. 
4)    Research the cyber insurance policy before purchasing 
The Cyber Protector Plan recognizes that a cyber insurance policy is necessary for those in the healthcare industry, but also advises that the insurance policy be chosen very carefully. It is important to find an insurance policy that includes a risk management program in the cost of coverage in order to minimize risk and cost simultaneously. It is necessary to make sure of the insurance carrier's financial stability by checking the carrier's rating. 
5)    Continually reevaluate your cyber insurance policy 
Cyber insurance is constantly evolving and insurance companies are adjusting to this new market. More options will become available over time, so it is imperative to keep up-to-date on one's cyber insurance policy to make sure it satisfies current needs.
Related: HIPAA Audits: A 5 Step Survival Guide for Healthcare Providers