Ambulatory care market EHR vendor, IOS Health Systems (IOS) has deployed a native EH​R App for Google Glass aimed to improve clinician-patient interaction. Their current Medios platform is web-based and accessible on any device (iPad, Android, S​mart P​hone, Mac, PC, etc) and any browser, making it remarkably simple for physicians to adopt and use within their organizations.​
How it Works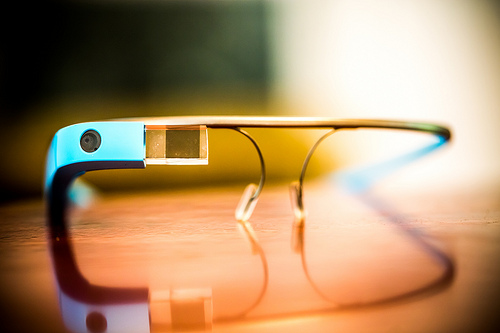 The Medios-Glass application which​ works directly ​with the ONC-ATCB certified ​Medios EHR software and allows clinicians to​ access patient information such as vitals and medical history directly into the heads-up display. Through the application​, the clinician can quickly interact with important medical information without having to refer to a stationary computer screen, greatly improving the clinician-patient interaction.
Combined with the use of any device such as a ​mobile tablet, iPad, laptop or desktop,​the Medios-Glass feature will allow clinicians to provide care to their patients in a less intrusive, more efficient manner. A recent national survey of ambulatory care physicians using Medios showed that the majority of users are using Medios on a mobile device, which shows the rising interest of physicians wanting to use the latest and most efficient technology available.
"Usability and innovation have always been at the forefront of our technology. The introduction of Google Glass into healthcare opens the door to incredible possibilities for the ultimate experience in clinician-patient interaction," states Andrew Carricarte, President and CEO of IOS Health Systems. "We are proud to once again lead the industry by offering innovative technology that empowers our customers to provide better care."
​
The Google Glass technology is scheduled to be available for regular ​consumers by Google in late 2014. For more information about Medios-Glass application, visit http://www.ioshealthsystems.com.
Related: Is Google Glass the Future of Connected Health? 
Featured image credit: tedeytan via cc
Image credit: Thomas Hawk via cc