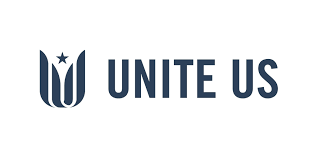 What You Should Know:
– Enterprise coordinated care network provider, Unite Us, makes a combined $1 million investment with Metro United Way for help towards pandemic struggles and social upheaval in the Greater Louisville metro area.
– Funds will provide housing-related costs and support for Louisville residents impacted both by the COVID-19 pandemic and persistent, historical inequities.
– Financial support will come in the form of both rental/mortgage payments and flexible cash assistance for costs not typically funded by traditional grants and government programs.
The funds will be distributed and tracked through community-based organizations (CBOs) in the United Community network using Unite Us Payments.
---
The Unite Us-Metro United Way program is composed of the following components:
– CBO care coordination: Several CBOs will be funded to provide care coordination support as an intervention for enrolled households, and support capacity-building within the community.
– Longer-term rental/mortgage payment assistance: Enrolled households will be able to receive up to six months of rental assistance.
– Flexible cash assistance: Enrolled households will be able to receive cash assistance to provide wraparound support (e.g. transportation to a job interview, diapers for a newborn, utility bill payment assistance, child care assistance, etc).
Unite Us is committed to this work in Greater Louisville and hopes to find and work with
additional funders to be able to continue to help keep people in their homes.
"While Greater Louisville is the first place where Unite Us has invested, it will definitely not be the last," says Taylor Justice, Co-founder, and President of Unite Us. "United Community is an example of true cross-sector collaboration, where partners from government, community, and the private sector have worked tirelessly to find common ground in people's best interest. The Unite Us Payments pilot is a game-changer because community investors will be able to connect the outcomes to the dollars spent, and know that they've made an impact," he adds.
Unite Us Payments will not just track dollars but create essential pathways and
relationships between healthcare systems, payors, and CBOs to coordinate reimbursement for social services, not by replicating the medical system, but by introducing a methodology and framework more appropriate for social care. Most importantly, Unite Us Payments will contribute to sustainable, targeted funding for social care.