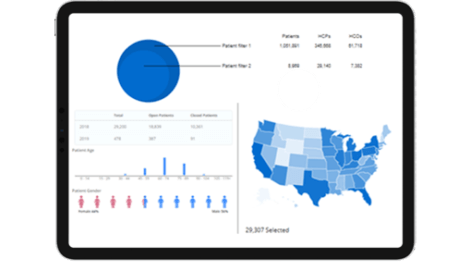 What You Should Know:
– Komodo Health today announced a new client engagement with Janssen solidifying its role as the leading life sciences patient data analytics platform. Janssen Research & Development, LLC (Janssen) will be using Komodo's real-world data and AI software to accelerate clinical development. Janssen plans to use Komodo's services to optimize feasibility, site selection and patient recruitment for clinical trials, ultimately driving higher throughput for trials and speeding life-saving therapies to patients.
– The strategic partnership will focus on offering real-time visibility into patient volumes, enhancing the ability to identify trial sites, increase target recruitment, understand patient cohorts before launch and reach diverse patient populations. Janssen will utilize Komodo's Healthcare Map of 325M U.S. de-identified patient journeys, the largest of any health IT company, and Komodo's industry solutions Prism, Sentinel, and Pulse.
– This news follows closely on the heels of Komodo's $225M Series E financing announced last week. This investment placed Komodo Health at a $3.3B valuation and affirmed the health IT company as the leader in building software that advances clinical development and medical affairs by understanding the patient journey. 
– Across the industry, identifying the right patient cohorts has historically been an arduous and often inefficient process, particularly in Phase 3 and 4 trials. Some studies indicate that up to 80 percent of clinical trials fail to meet recruitment deadlines. Recruitment and retention challenges can often lead to trial termination, posing ethical and financial consequences and delaying delivery of new drugs to patient populations in need.
---